Heating Repair in Fredericksburg, VA
Budget-Friendly Heating Repairs
There's nothing worse than experiencing a cold winter night when your heater is on the fritz. Ready to ditch the double blankets and enjoy your home comfortably? The heating repair experts at Loving Air are here to get your heater up and operational so you're not stuck with the shivers.
If your system is not heating or cooling correctly, then you may need professional help to get your system back in running order. When it comes to heating repairs, even the best DIY-ers can have a tough time fixing the issue. Before calling our team for a heating repair Spotsylvania, VA residents trust, we've put together a few quick steps that may save you a service call. We have all called tech support only for them to ask us if we have rebooted our computer. Here is your guide to "Tier 1 HVAC support."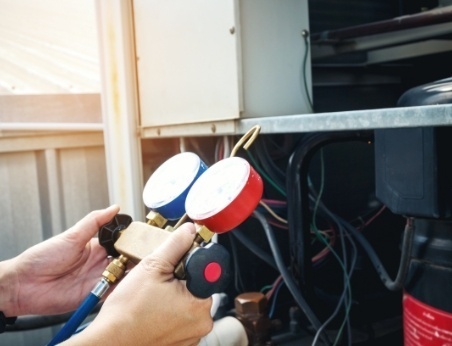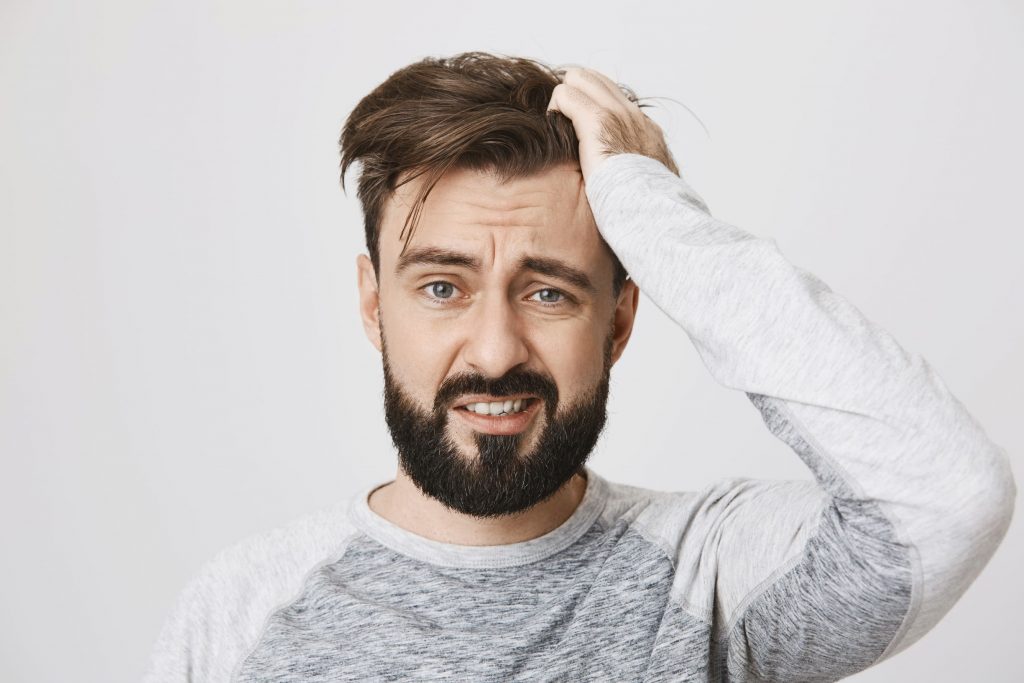 My Heat Pump Won't Start!
Check your thermostat.
Ensure your thermostat is properly set for heating or cooling. Make sure the fan is set to auto or on. If the thermostat is a programmable thermostat, then is the schedule set up correctly? If it is a Wi-Fi thermostat, then does anyone that might think it is funny to mess with your thermostat have access? Finally, with so many new tech-savvy thermostats available over the counter at your local electronics store, many have tried to install these thermostats on their own. An improperly installed thermostat will cause the system not to operate correctly and can potentially cause serious damage to your equipment.
2. Check your fuse box.
There should be a fuse for both your indoor air handler and outdoor heat pump. If either fuse has been tripped, then turn them both to the off position and then back on. If the breaker trips again, then you will either need an electrician or a professional HVAC technician for heating repair in Fredericksburg, VA.
3. Look for a light switch.
While it is not common, some companies will install a light switch in your utility room that functions as a disconnect. It is possible for these switches to be turned off in error.
4. Check your air handler.
Most heat pumps in this area have emergency backup heat. There is often a breaker for this backup heat at your air handler. If they are visible and not on, then turn them off and back on. If you do not observe any breakers, then we do not recommend that you open your unit due to the serious risk of electrical shock. Contact us instead.
Contact the Heating Professionals
Does Your System Turn on but Does Not Heat or Cool Correctly?
Check your thermostat.
Raise or lower the temperature by four to six degrees.
Check your filters.
Clogged filters can starve the system of air and reduce airflow to the point that coils will freeze. This will cause no air will come out of the registers.
Check your registers.
Ensure that all of the registers are open and not blocked.
Clean the outdoor coil.
If the outdoor coil is clogged, then it can cause all of the same problems as a clogged filter. Be careful not to use too much pressure. The aluminum fins are delicate. Excessive pressure can and will damage them. If you don't feel comfortable cleaning the coils yourself, then call a professional.
Check your auxiliary heat.
Most heat pumps in this area have backup electric heaters. However, some are hybrid systems that have backup gas or propane. If it is extremely cold outside and you have a hybrid system, then your problem may be with your backup furnace and not your heat pump.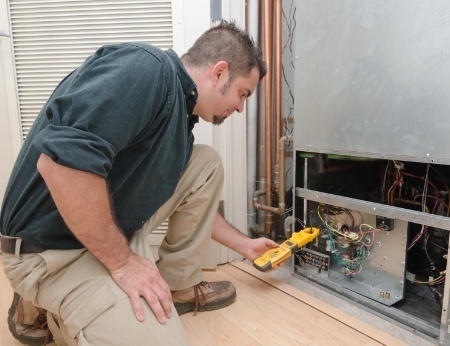 Still not working? If you have done all of the above and your system either will not turn on or is not working, then it is time to call our professionals to schedule an appointment for heating repair Stafford, VA homeowners rely on. We offer a free second opinion on major repairs. If another licensed HVAC professional has told you that your indoor evaporator coil, outdoor condenser coil, or compressor needs to be replaced, then we will send one of our trained technicians out at no charge for a free second opinion and free estimate for repair. We also offer financing options for repairs that are above $500, subject to approved credit.
Schedule Heating Repairs