Our Monthly Maintenance Program
Your HVAC System and equipment is one of the largest investments you'll make as a homeowner. When things go wrong with your heating and cooling system, it can cost hundreds or thousands of dollars to repairs. Most of the time, HVAC system failure can be prevented with regular maintenance. Protect your HVAC investment and keep your system running as long as possible. With Loving Air's Monthly Maintenance Packages, we've designed a plan to best suit your budget and HVAC needs. You'll receive discounts on services, guaranteed same day services, longer warranties on your repairs, and much more along with the best HVAC deals in Fredericksburg and the surrounding areas. Our plans can help you cut costs on your HVAC bills and ultimately extend the life of your heating and cooling equipment. Get peace of mind and cause less stress on your wallet.
Give us a call to learn more!
540-399-1300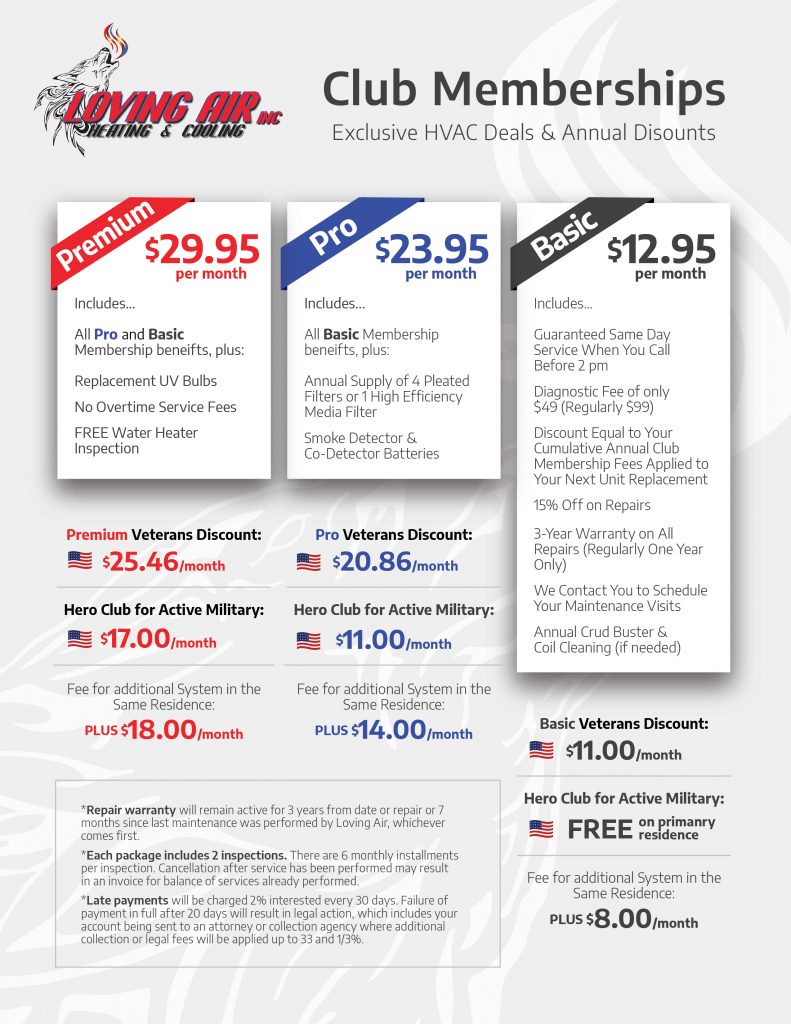 Participating business in Rappahanock Electric
Cooperative Co-op Connection Program and BBB Accredited Business.